Welcome to The Cohos Trail …
170 miles of wilderness hiking from southern Crawford Notch in the White Mountain National Forest through the Great North Woods to the Canadian border at far-flung Pittsburg, NH. Hearty souls can then continue on Sentier Frontalier's trails to Mount Megantic or Mount Gosford in the Eastern Townships of Quebec, Canada. This network is the only international trail system in New Hampshire and the second international pathway in the East. There are many day hike opportunities along the full length of the Cohos Trail and a great deal of remote territory to explore where you may meet more moose than human beings.
For those wishing to hike portions of the 170-mile Cohos Trail system, please be aware that in May and June, some areas will have not have been cleared of downed trees and debris that has accumulated in various areas due to extensive winter storm and spring high wind damage.
Members of The Cohos Trail Association, trail adopters, and a pro NorthWoods Stewardship Center crew will be out on the trail throughout the spring and during the first two weeks of summer, working to make most trails passable.
If you are out hiking before the long July 4th weekend, please use caution if you encounter problems that have not yet been attended to.
Two pathways, the Moose Alley Trail in Pittsburg and the Sugar Hill Trail just south of Coleman State Park, will be getting a good deal of attention, for they are in terrain that was logged last year. The Moose Alley Trail will be CLOSED until June 3rd. The Sugar Hill Trail should be reblazed and improved by July 4th.
ATTENTION HIKERS
Wondering how you can make a difference? Support The Cohos Trail Association by purchasing a Membership or Merchandise. Here are some of our FAVORITES!!!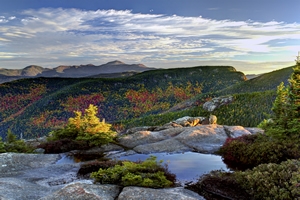 Hike Your Own Hike
The Cohos Trail is a wild trail in a million acres of mountains and forests. It's for those who really, really want to get away from it all. It's a trail where you can test yourself, and a trail where you can find real solace, the sort of peace you might have experienced had you arrived here 1,000 years ago.
Classic New Hampshire Hiking from Crawford to Canada
You can hike the Cohos Trail in whatever way works for you. Hike your own Hike – and enjoy every minute of the pristine beauty that awaits you on the Cohos Trail.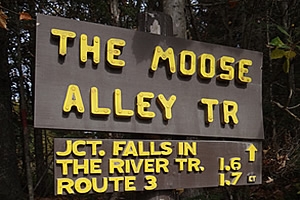 Latest Trail Updates and Changes
Nature is in charge of the real trail making - we just make it easier for you to find you way through! Check back regularly for updates and changes.
Nature is always Changing so check here before you head out!
This trail is a work in progress – be sure to check back for regular updates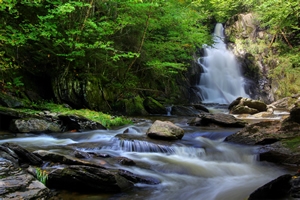 Support the Cohos Trail
Become a Member today! There are a number of different ways people have been donating to The Cohos Trail effort. Folks have given of their time on the trail. They have given tools, lumber, hardware, food and water bottles to TCTA to help us during work days. There is a continuing need for materials of all sorts.