Welcome to The Cohos Trail – 170 miles of wilderness hiking in NH!
The Cohos Trail runs from southern Crawford Notch in the White Mountain National Forest through the Great North Woods to the Canadian border at far-flung Pittsburg, NH.
Hearty souls can then continue on Sentier Frontalier's trails to Mount Megantic or Mount Gosford in the Eastern Townships of Quebec, Canada. This network is the only international trail system in New Hampshire and the second international pathway in the East.
There are many day hike opportunities along the full length of the Cohos Trail and a great deal of remote territory to explore where you may meet more moose than humans.
June 7, 2023, Regarding our 2023 map, we just received information from our cartographer,:

**There is an error in distance from the southern end of the Sanguinary Summit Trail to Coleman State Park. Sanguinary Summit Trail to Panorama shelter is 3 miles, Panorama shelter to Coleman State Park is 6 miles.
Many thanks to our hikers that brought this discrepancy to our attention.
Learn More
EVENTS:
Please see the events section.
The first Saturday in June is National Trails Day. June 1st 2024 we will participate and hold a volunteer work day. Other volunteer days will be scheduled in the Spring. Please feel free to email
[email protected]
with questions. Thank you!
Check back soon – we always have something on the horizon.
Learn More
The new 2023 Edition of the Cohos Trail Map is now available. Data books and the guidebook are being updated. No release date yet.
RECOMMEND THAT YOU WAIT FOR THE NEW GUIDEBOOK AND DATA BOOKS Unfortunately, it is now November and we do not have a release date yet. We will post on our website and Facebook when we do. Thank you for your patience.
A LOT OF GROUND TO COVER
In a very real sense, you keep the Cohos Trail "on the ground" with a Cohos Trail Association membership. Your initial or continuing support through membership ensures that this long footpath through New Hampshire's wildest backcountry doesn't revert back to a trackless way in the forest. It also ensures that there is a grand uncrowded treadway away from the heavily trafficked trails in the White Mountains.
So, your membership matters. If you desire to tramp where there are more moose than people, become a member. If you wish to continue to trek on the wild side of the Great North Woods, renew your membership. Your dollars go "on the ground", as we say, and the Cohos Trail is a lot of ground to cover.
Before the sun burns out, become a member. Easy. Memberships are attainable via our website www.cohostrail.org or by mailing a check to The Cohos Trail Association, P.O. Box 82, Lancaster, NH 03584
Thank you ever so much.
Kim Nilsen
Founder
Where do your donation dollars go?
You can make a difference with your time?
This is where your donation dollars go – not to some corporation. It goes directly to improving and enhancing the Mighty Cohos Trail – Please consider a donation.
Our volunteers are hard at work throughout the year doing all sorts of things. Learn about volunteer opportunities, events and how you can help!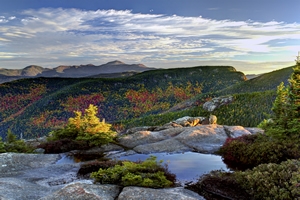 Hike Your Own Hike
The Cohos Trail is a wild trail in a million acres of mountains and forests, for those who really want to get away from it all - for a nice afternoon, or a 3-week adventure!
Classic New Hampshire Hiking from Crawford to Canada
You can hike the Cohos Trail in whatever way works for you. Hike your own Hike – and enjoy every minute of the pristine beauty that awaits you on the Cohos Trail.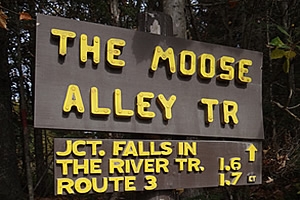 Latest Trail Updates
Nature is in charge of the real trail making - we just make it easier for you to find you way through! Check back regularly for updates and changes.
Nature is always changing, so check here before you head out!
This trail is a work in progress – be sure to check back for regular updates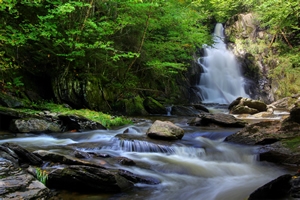 Support the Cohos Trail
Become a Member or donate today! There are also a number of other ways folks can support our efforts - from volunteering to donating supplies.
Wondering how you can make a difference? Support the Cohos Trail by purchasing a Membership or Merchandise. Here are some of our favorites!
The Cohos Trail is maintained through the hard work or it's members, board and volunteers! Consider volunteering your time or supporting us buy purchasing merchandise or making a donation.