Welcome to The Cohos Trail …
170 miles of wilderness hiking from southern Crawford Notch in the White Mountain National Forest through the Great North Woods to the Canadian border at far-flung Pittsburg, NH. Hearty souls can then continue on Sentier Frontalier's trails to Mount Megantic or Mount Gosford in the Eastern Townships of Quebec, Canada. This network is the only international trail system in New Hampshire and the second international pathway in the East. There are many day hike opportunities along the full length of the Cohos Trail and a great deal of remote territory to explore where you may meet more moose than human beings.
Volunteers Needed: Saturday, June 23, 2018, 8:00 AM, Stark, NH
Hey, do you want to help us build a fifth shelter on the CT? Come to Stark on Saturday, June 23rd, to help carry in (short distance) and erect a post and beam three-sided shelter built by Lancaster's historic Garland Mill Timberframes. We have a lot of work to do Saturday, including building a compost latrine. There may also be work on Sunday if we need to finish up a few items.
Meet us at Christine Lake parking area off Percy Road at 8:00 AM to walk to the site. It is almost a mile walk in on flat dirt roads. Or you can meet us at 8:00 AM at the Gate for Amos Emery Road and jump in a truck for a ride in.
What to bring? Hammer, cordless drill (if you have one), lunch, water and gloves.
May also be working on Sunday, June 24th. Painting and finishing up the roof.
MARK YOUR CALENDAR….ONCE AGAIN. IT'S SHELTER BUILDING TIME THE THIRD WEEKEND OF JUNE.
Wondering how you can make a difference? Support The Cohos Trail Association by purchasing a Membership or Merchandise. Here are some of our FAVORITES!!!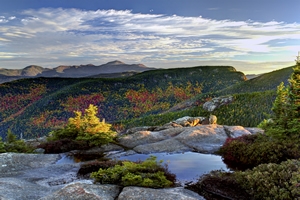 Hike Your Own Hike
The Cohos Trail is a wild trail in a million acres of mountains and forests. It's for those who really, really want to get away from it all. It's a trail where you can test yourself, and a trail where you can find real solace, the sort of peace you might have experienced had you arrived here 1,000 years ago.
Classic New Hampshire Hiking from Crawford to Canada
You can hike the Cohos Trail in whatever way works for you. Hike your own Hike – and enjoy every minute of the pristine beauty that awaits you on the Cohos Trail.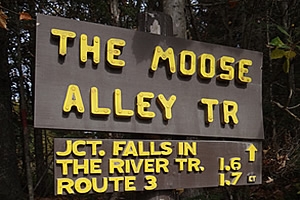 Latest Trail Updates and Changes
Nature is in charge of the real trail making - we just make it easier for you to find you way through! Check back regularly for updates and changes.
Nature is always Changing so check here before you head out!
This trail is a work in progress – be sure to check back for regular updates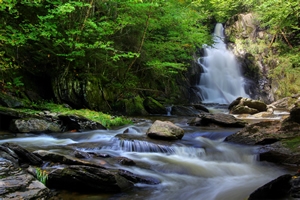 Support the Cohos Trail
Become a Member today! There are a number of different ways people have been donating to The Cohos Trail effort. Folks have given of their time on the trail. They have given tools, lumber, hardware, food and water bottles to TCTA to help us during work days. There is a continuing need for materials of all sorts.