Welcome to The Cohos Trail – 170 miles of wilderness hiking in NH!
The Cohos Trail runs from southern Crawford Notch in the White Mountain National Forest through the Great North Woods to the Canadian border at far-flung Pittsburg, NH. Hearty souls can then continue on Sentier Frontalier's trails to Mount Megantic or Mount Gosford in the Eastern Townships of Quebec, Canada. This network is the only international trail system in New Hampshire and the second international pathway in the East. There are many day hike opportunities along the full length of the Cohos Trail and a great deal of remote territory to explore where you may meet more moose than humans.
May 2022 – reroute of the trail from Edmands Path to the Omni Mt. Washington Hotel – under "The Trail", changes and updates.
August 2022 – Please check out our new Cohos Trail Bandana in our store.
NEW TRAIL opening on September 11, 2022. Nilsen's leg new trail open for hikers. New route removes 14.1 miles of shared use. See trail changes for map.
September 2022 – https://newenglandtrailconditions.com/cohostrail.php – One of our adopters discovered that New England Trail Conditions has added a spot to post about the Cohos Trail.
ALERT! 9/19/2022 – Eversource has begun a power line project beside and across the southern end of the Bald Mountain Notch Trail. There is increased truck activity in the Bell Hill and Percy roads area. Hikers should be cautious and follow the directions of the power line crew when crossing the work area. They have posted signage.
---
COVID-19 UPDATE: Following State regulations, The Cohos Trail Association has reopened its five shelters and tent platform. Please refer to this page for the most up-to-date information.
---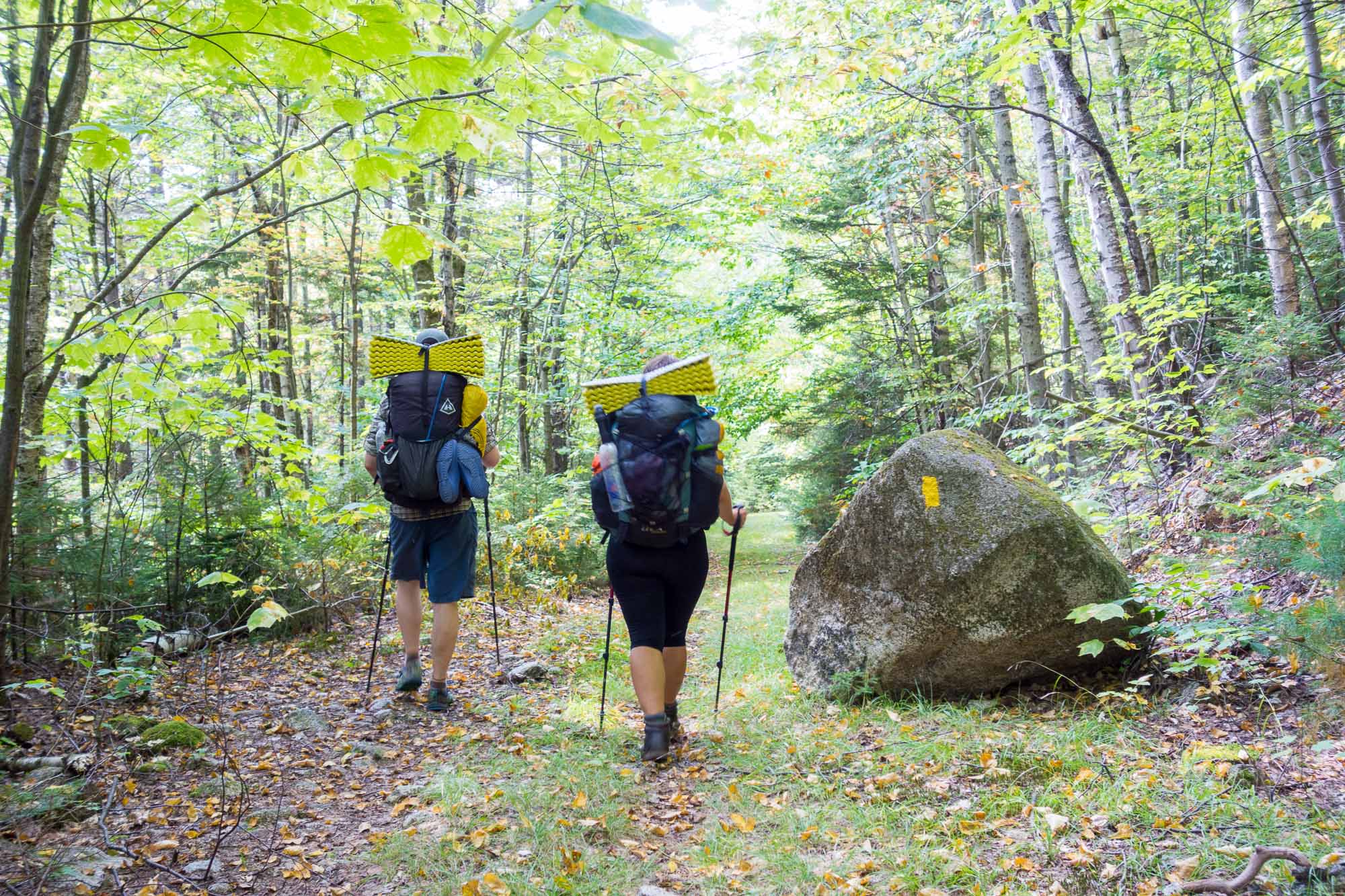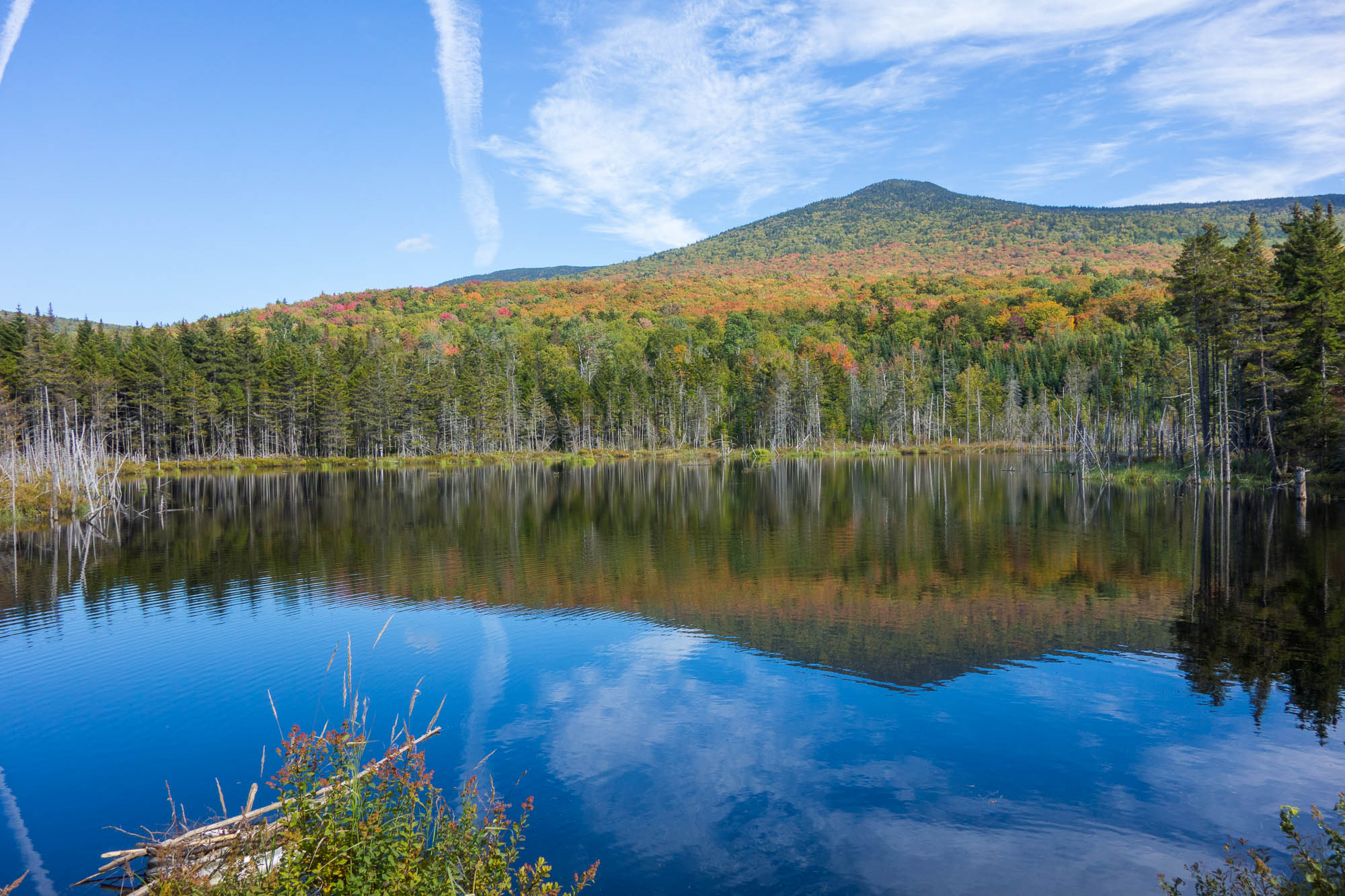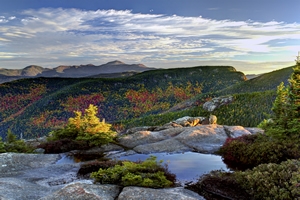 Hike Your Own Hike
The Cohos Trail is a wild trail in a million acres of mountains and forests, for those who really want to get away from it all - for a nice afternoon, or a 3-week adventure!
Classic New Hampshire Hiking from Crawford to Canada
You can hike the Cohos Trail in whatever way works for you. Hike your own Hike – and enjoy every minute of the pristine beauty that awaits you on the Cohos Trail.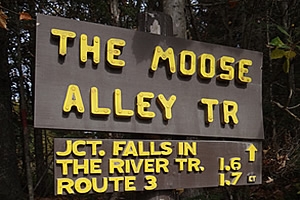 Latest Trail Updates
Nature is in charge of the real trail making - we just make it easier for you to find you way through! Check back regularly for updates and changes.
Nature is always changing, so check here before you head out!
This trail is a work in progress – be sure to check back for regular updates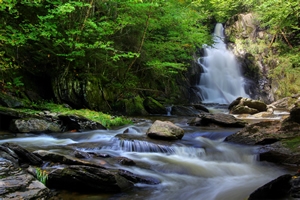 Support the Cohos Trail
Become a Member or donate today! There are also a number of other ways folks can support our efforts - from volunteering to donating supplies.
Wondering how you can make a difference? Support the Cohos Trail by purchasing a Membership or Merchandise. Here are some of our favorites!