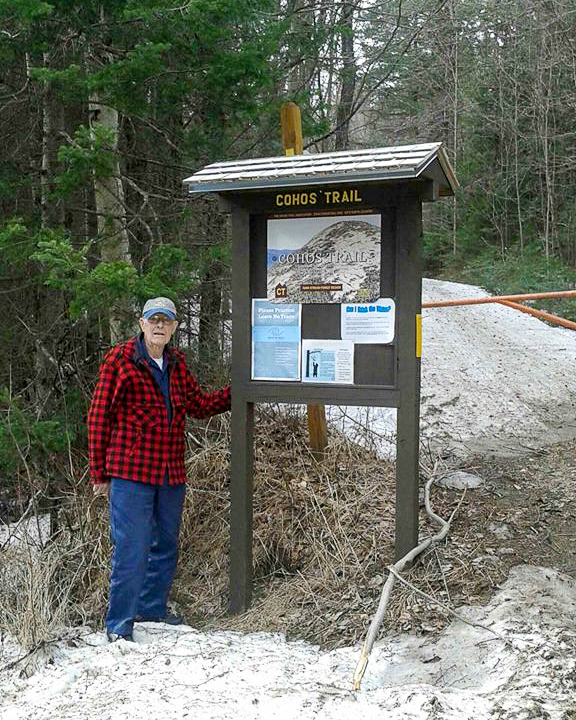 The Cohos Trail Association lost a lion in the person of director Ray Chaput, who had been with the club for nearly its entire run of 20 years. If you've hiked the Cohos Trail, you have seen his handiwork in signage, new trails, trail registers, blazes, kiosks, and more.
Ray had hiked extensively in the wilds of backcountry Coos County before there was ever a thought of a thru-hiking trail. When the Cohos Trail came along, he jumped in with both feet to volunteer and became a tireless promoter of the CT.
Truly hundreds of people have volunteered to create the Cohos Trail. Ray was one of the few of us who would work the trail winter and summer, year in and year out, creating things in his basement workshop for us when the snow flew, and getting out in the woods to craft new pathways in good weather.
We will miss you, Ray. Keep up the good work you do, Ray, wherever you go.