By Kim Nilsen
If Facebook is any guide, it's apparent that the winter months are no longer an obstacle to those who wish to climb the mountains. Snow and ice, high wind and arctic cold be damned, trekkers are out day hiking in force on Cohos Trail paths and summits.
From little Mt. Covill in northern Pittsburg, with its view over First Connecticut Lake to Mt. Magalloway, to the remote topknot of 4,000-footer Mt. Isolation, the winter warriors are stomping around in the white stuff out there.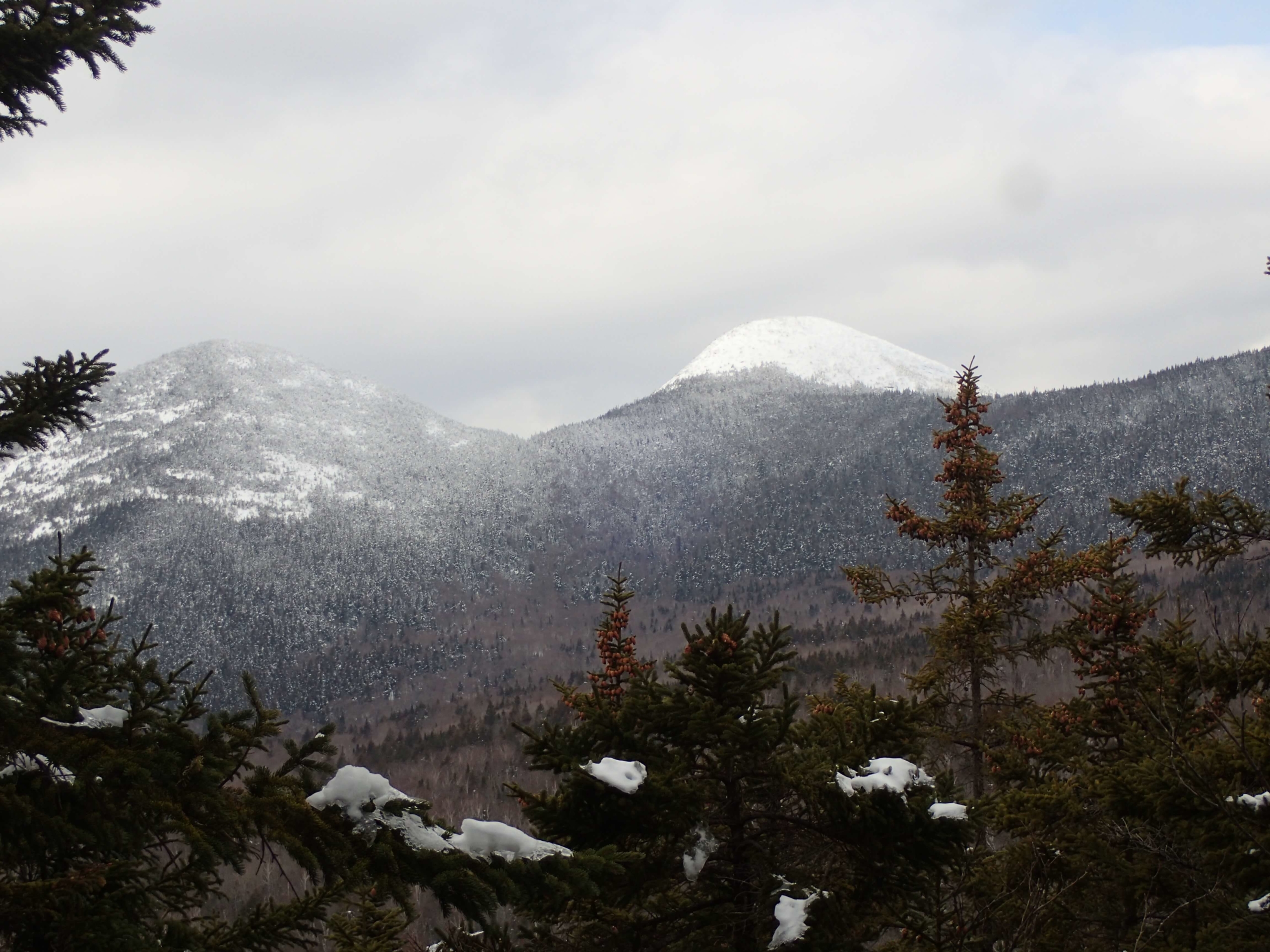 Percy Peaks. Photo courtesy of Tom Adams
Folks bagging NH's 500 Highest peaks pushed through deep powder to the viewpoint at Mt. Covill several weeks ago and photographed their effort. Then the same band hoofed it up the border clearing eastward from the boundary monuments (end point of the Cohos Trail) just outside the U.S. Port of Entry building on the Canadian border and climbed little Mont Lignes to get to the top of the cliff face there overlooking Third Connecticut Lake. On the other end of the CT, numerous winter adventurers snowshoed and micro-spiked it up Mt. Crawford above southern Crawford Notch to attain that one-of-a-kind 360-degree view from the much heralded 3,000-footer.
We have seen images this winter taken from atop Table Rock cliff in Dixville Notch, at the watchman's cabin on Mt. Cabot, at the summit cairn on Mt. Waumbek, the chimney on Starr King, the ledges on Owls Head in Jefferson and from nearby Mt. Martha. More photography has come our way from Lower Falls on the Ammonoosuc River, from the high ground on Mt. Eisenhower, from the shores of Cherry Pond in the Pondicherry Wildlife Preserve, from Rogers Ledge in the Kilkenny, and so on.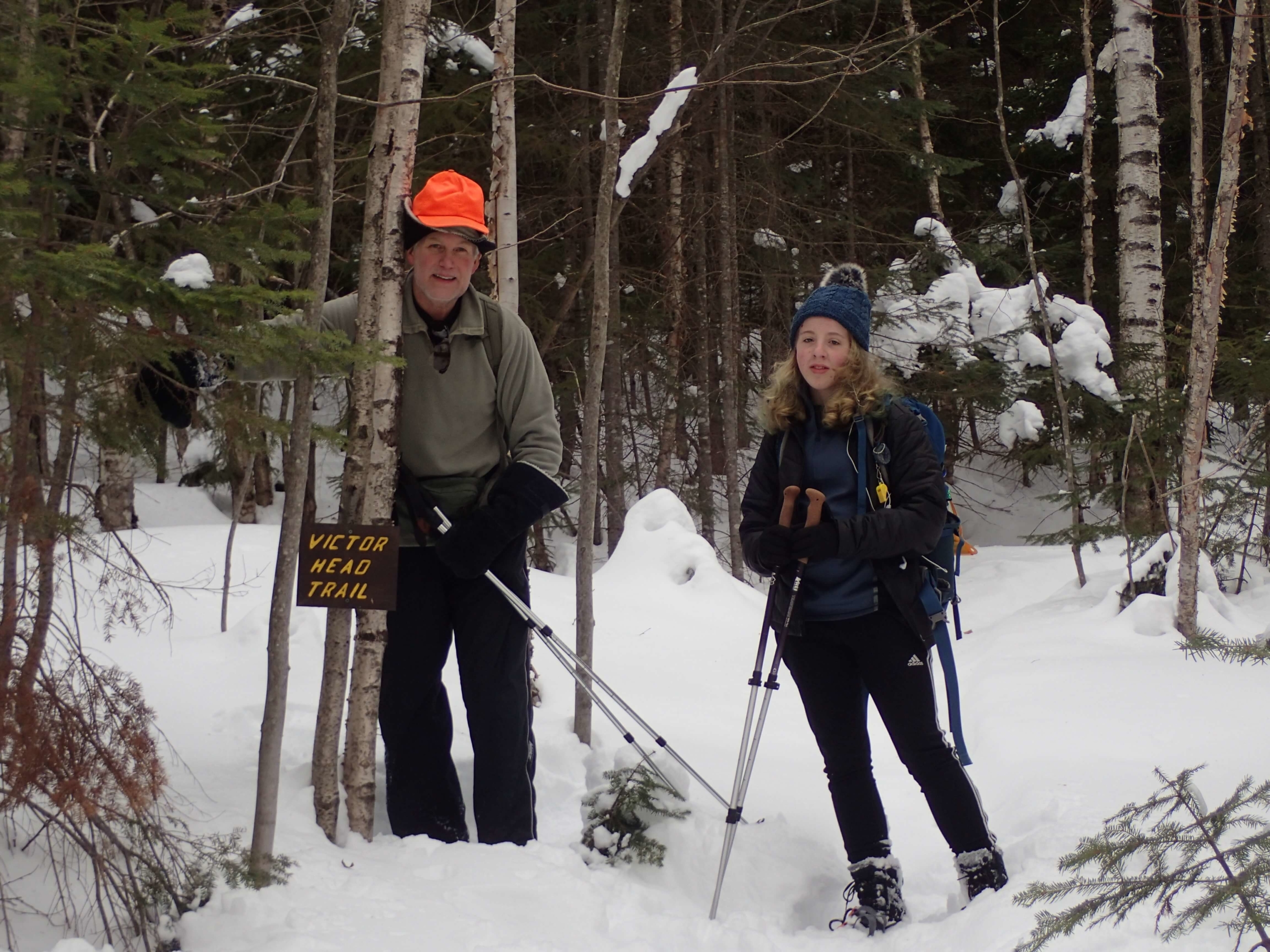 Mark Garrigan and Misty Adams on their way to Victor Head. Photo courtesy of Tom Adams