By Kim Nilsen
The single most troublesome bit of infrastructure on the Cohos Trail, an abandoned snowmobile span known as Coon Brook Bridge, received a much-needed overhaul this past fall thanks to an all-volunteer crew. Now instead of the deck being a hazard, the structure in the middle of the Bog Bridge Trail in Pittsburg township is safe and a cakewalk to navigate.
The association made this bridge project the highest priority and scheduled a work day in northern Pittsburg. The project entailed ferrying in by ATV and by hand pressure treated lumber a mile from the vicinity of the Magalloway Road to the boggy spruce barrens north of First Connecticut Lake that Coon Brook drains.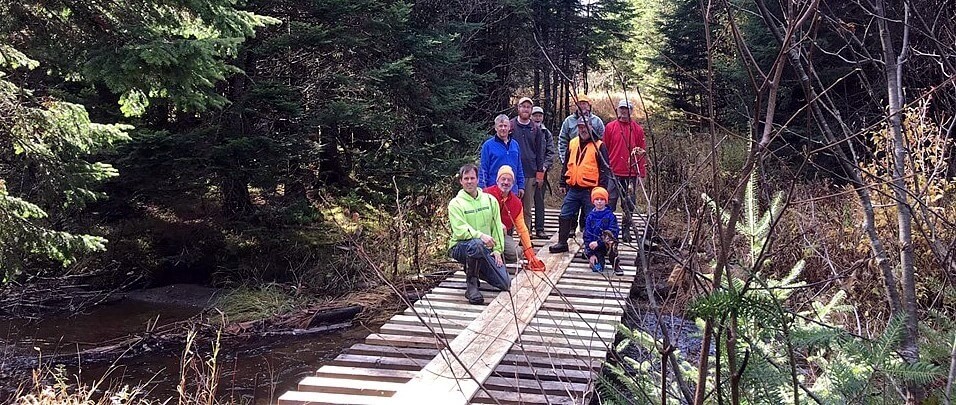 The old, badly deteriorated deck (what was left of it) had to be removed. The telephone pole stringers below were still in fine shape and will probably last a generation before having to be replaced. Then the crew added a new deck, with planks spaced out eight inches apart. Atop that, other planks were laid side by side down from one end of the bridge to the other to make a wide and secure treadway for hikers. The final touch added was the installation of stapled-down chicken wire to provide a nonskid surface in all weather.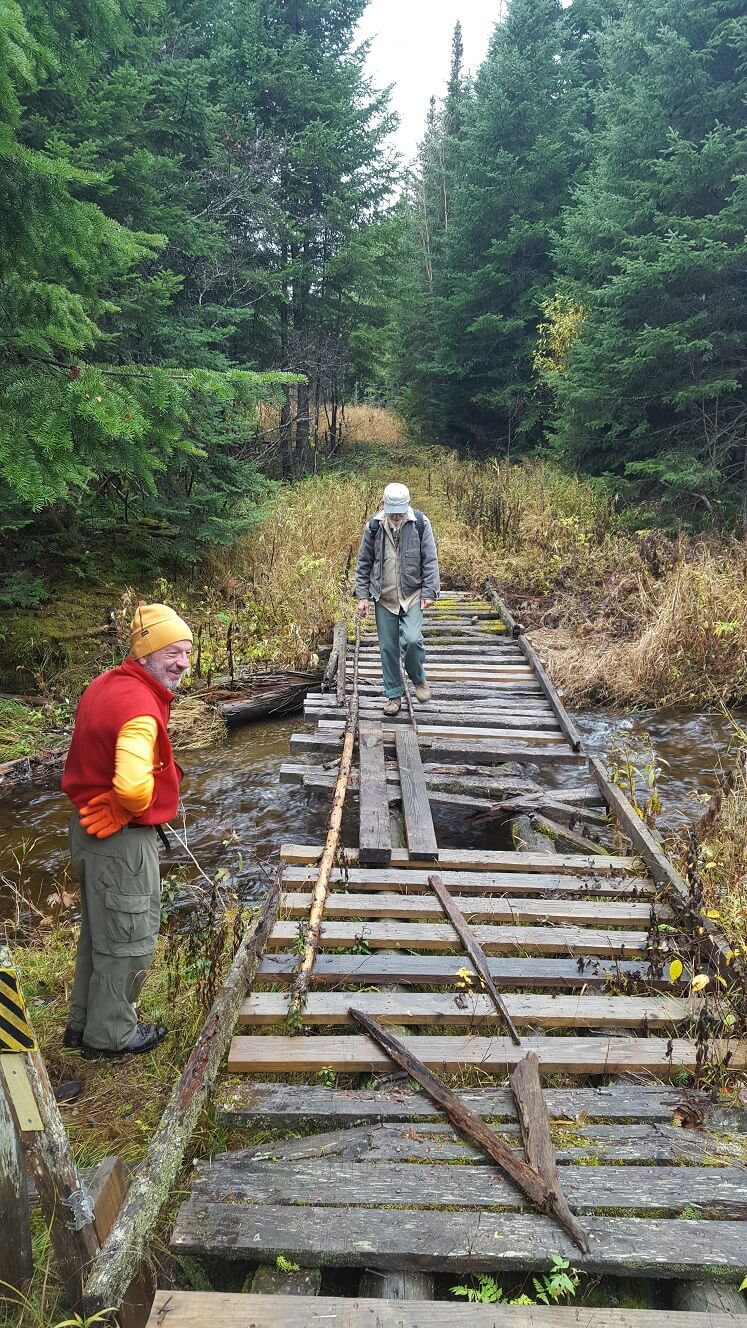 Before the repairs…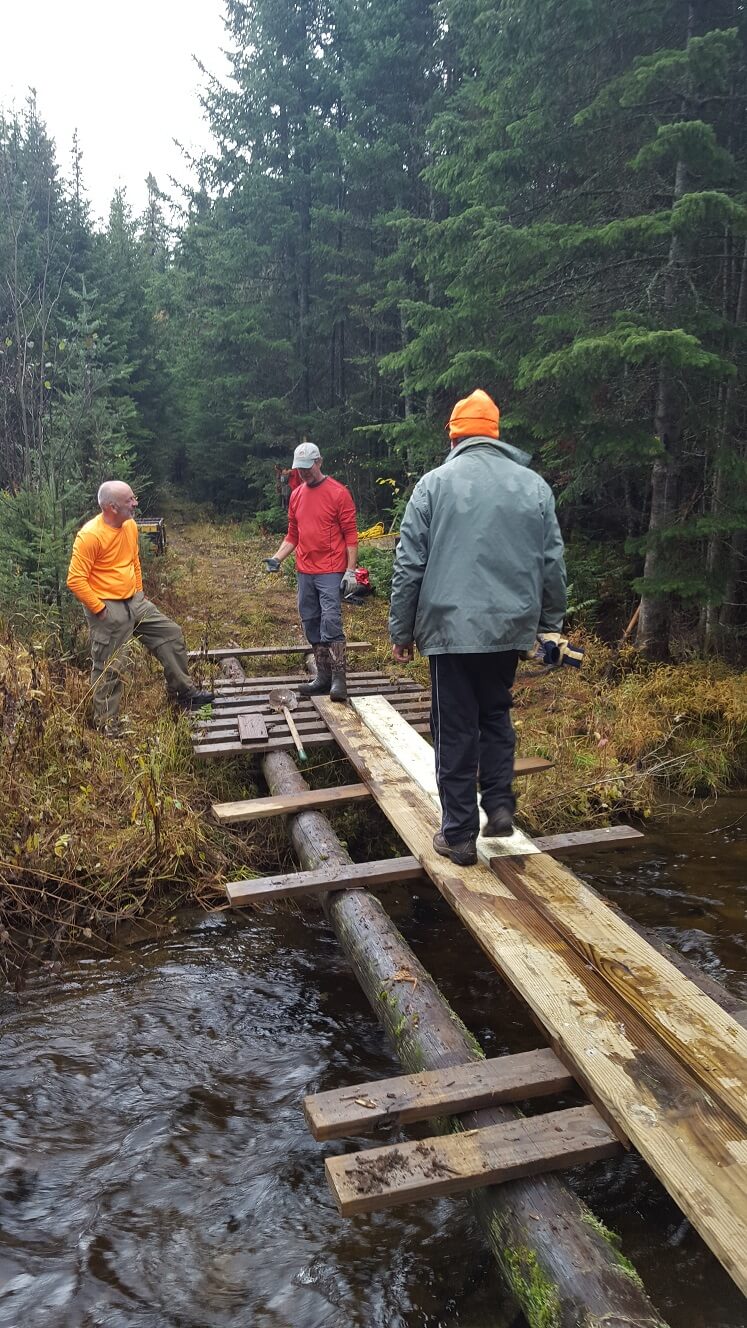 The old bridge mostly disassembled, with planks in place for temporary crossing during construction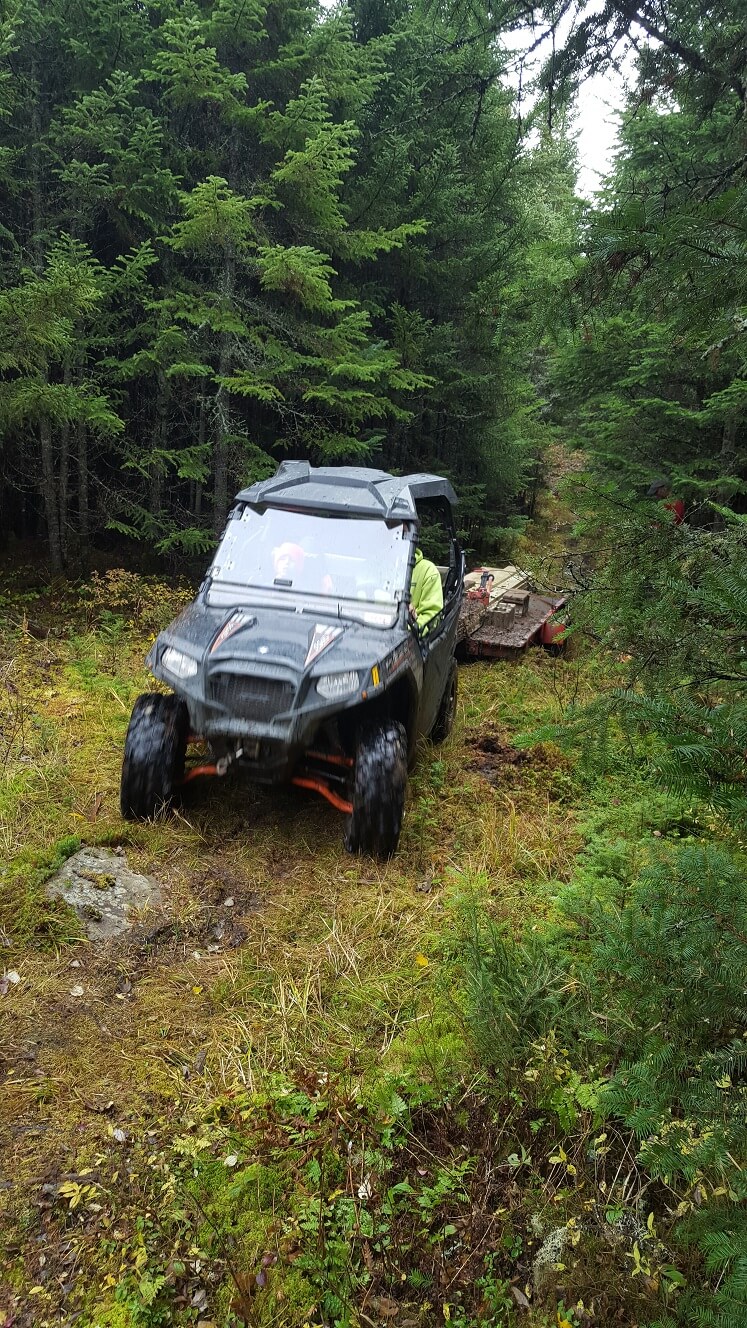 Hauling in lumber for the new bridge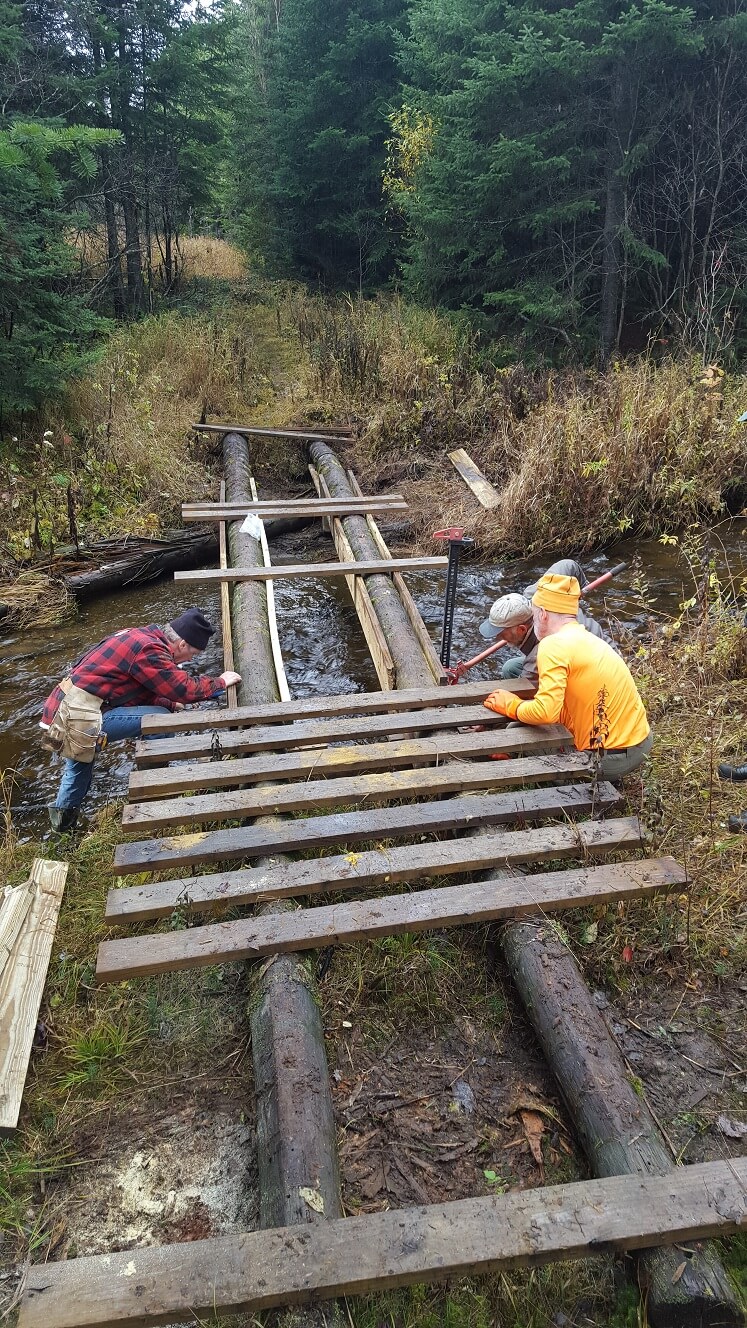 The real work begins
At one point, a fellow who makes his living as a bridge inspector hiked through while the bridge was being reworked. He chatted with the crew a bit and had to admit that, in his judgement, the span would pass inspection with flying colors.
Before the rebuild was done, trekkers either forded the stream rather than cross the bridge or tight-roped their way across the span. Coon Brook, like so many streams in the North Country, can be moody, fast moving, and even dangerous to cross at times. The new work puts an end to the risks that the crew hoped to eliminate.
So, if you are moving along the Bog Bridge Trail in 2020, you will have no trouble making the crossing. In fact, it's not a bad spot to take a load off, sit down, and nibble on a snack or your trail lunch and listen to Coon Brook babble beneath your feet.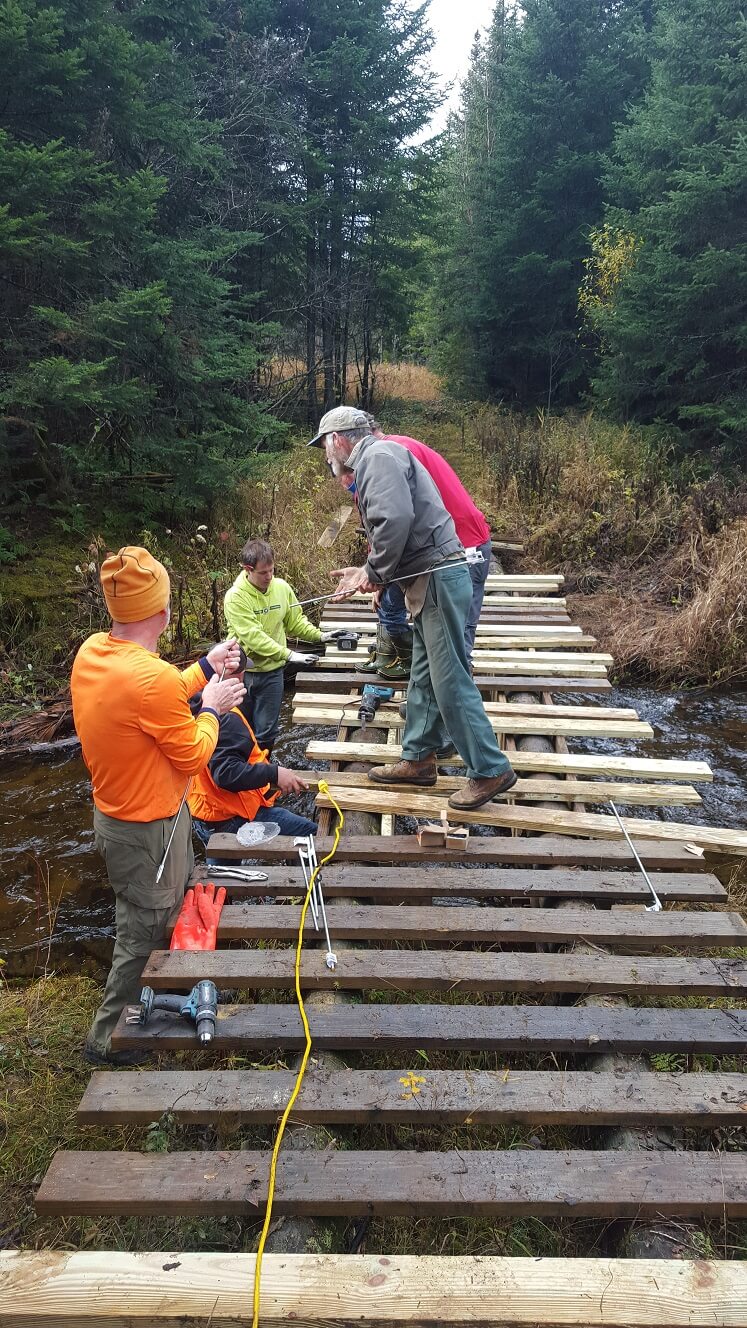 Laying out the deck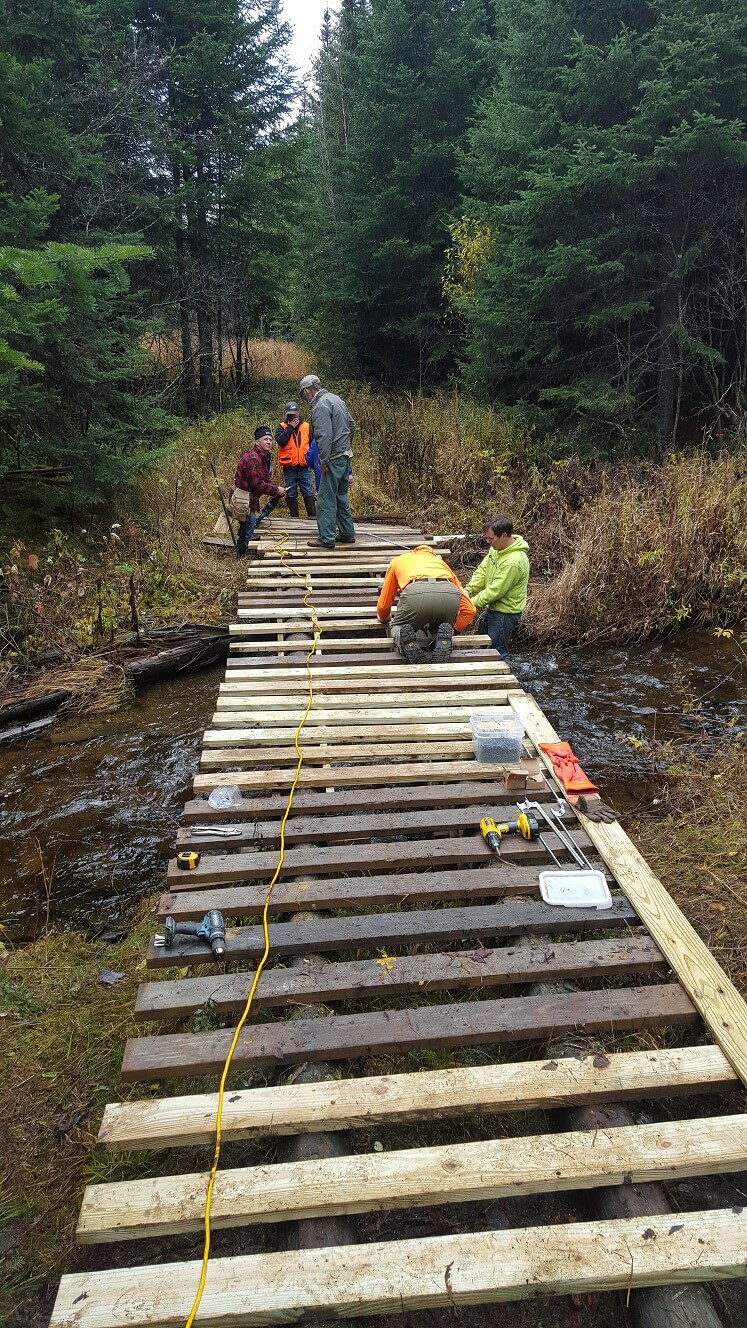 Getting closer…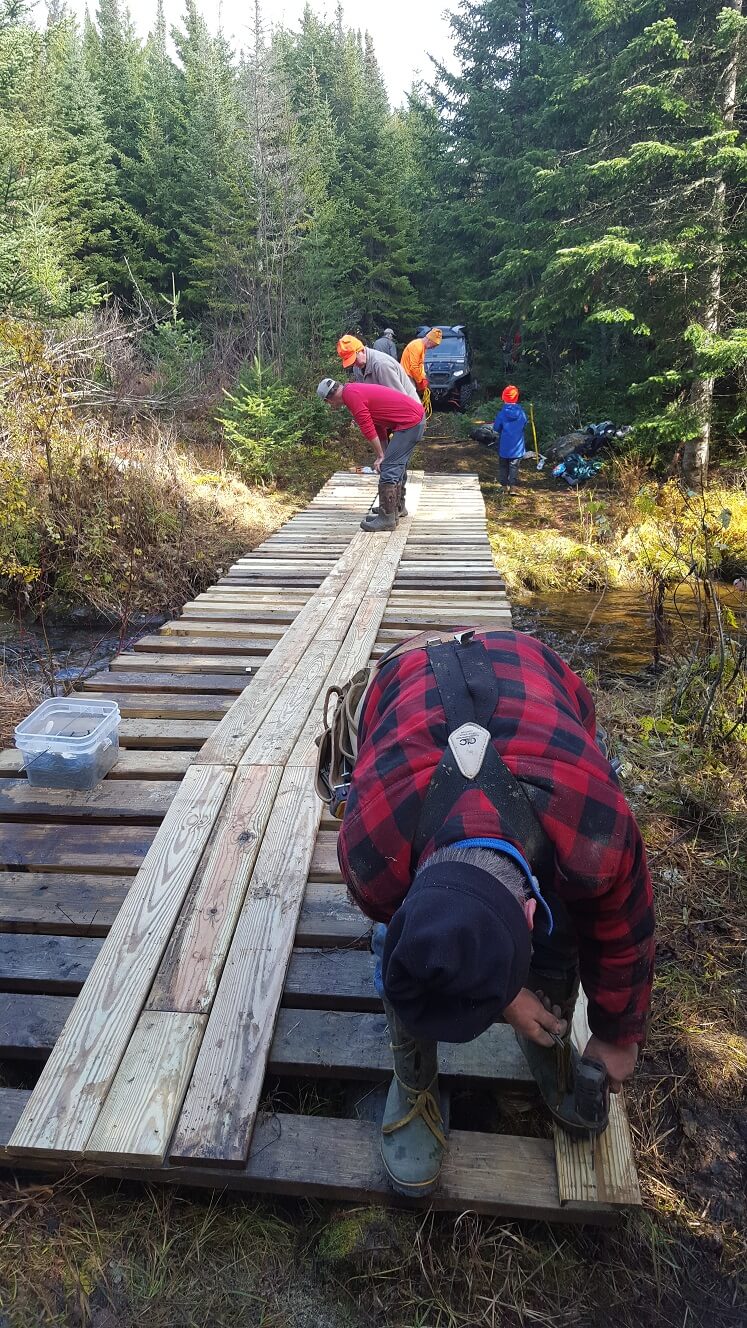 Adding the central treadway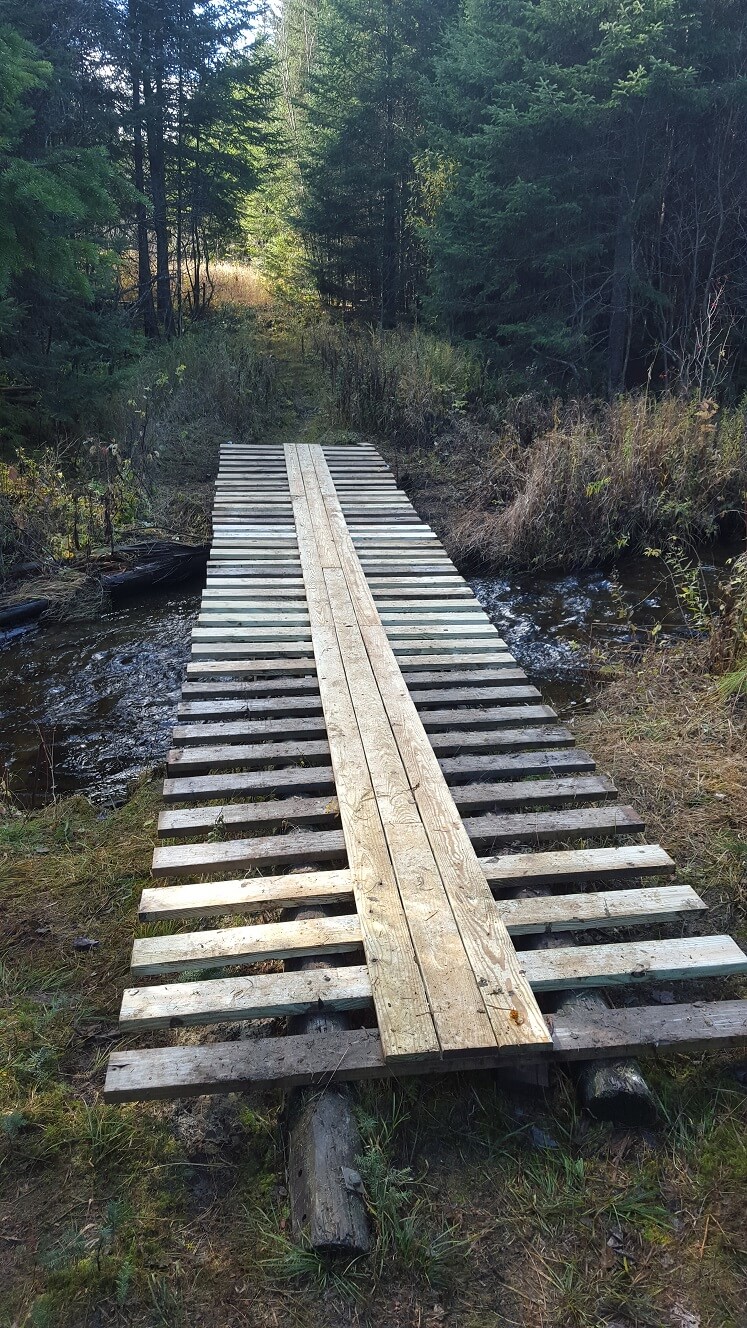 The finished product