By Kim Nilsen
A parcel of land just off Route 110 and immediately north of the Upper Ammonoosuc River sold recently to a Texas-based investment firm. That parcel, just west of the Bell Hill Road, between the river and the railroad tracks, was long viewed as a potential parcel of land to be purchased in the future, should the Cohos Trail Association ever move to create a headquarters and overnight bunking facility in the town of Stark.
There were a number of reasons why that land was so coveted. It borders the river, which is part of the Northern Forest Canoe Trail route. So paddlers would have been able to pull out there and find a roof and a bunk close by. The land is right on the Cohos Trail between the Kilkenny division of the White Mountain National Forest and the Nash Stream Forest. It is the first point north of the Whites where the association could actually build something.
Being closer to population centers than, say, Dixville, Stewartstown, or Pittsburg, it was thought it would attract more visitors and more types of user groups. Within a day's hike of that property, hikers could find their way to the Percy Peaks or the Horn and even Mt. Cabot summit and cabin, and they could reach Devil's Rest Shelter, Percy Loop Camp, or even after a long day our timberframe lean-to on Sugarloaf Arm.
So, back to the wish list. There are several other parcels of land in the area that are not for sale at this time, but might be considered if and when the time comes, including land immediately to the east of the recently sold parcel, and land adjacent to the Nash Stream Forest but farther along the Bell Hill Road and in the Pike Pond area. Property along the road to South Pond federal recreation area is also something that could be given the nod in the future.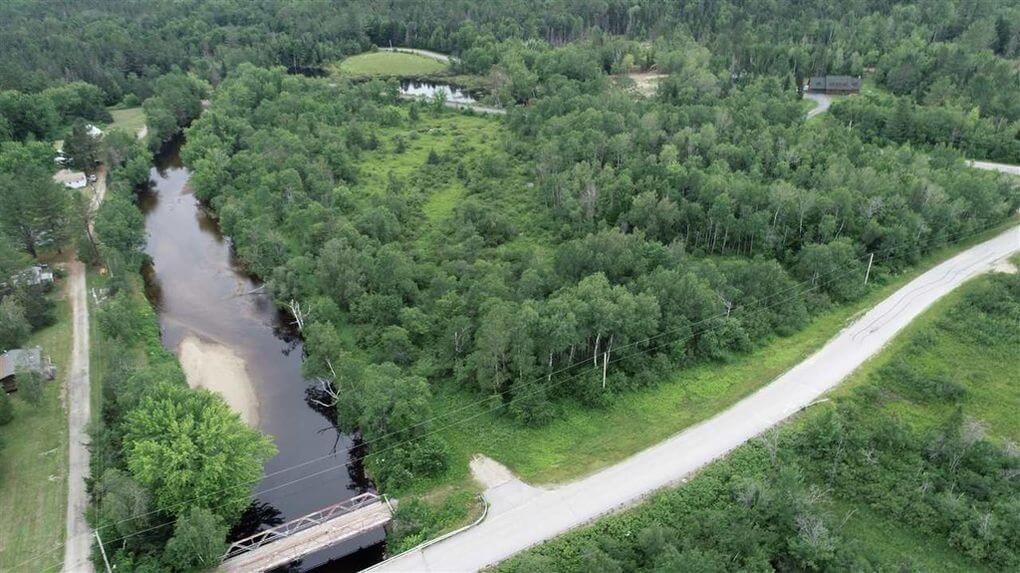 The Upper Ammonoosuc River flows underneath Bell Hill Rd. in Stark, NH. Photo courtesy of realtor.com