By Kim Nilsen
In an effort to attract equity partners, the owners of the Balsams Grand Resort Hotel and thousands of acres of surrounding land in Dixville Notch have listed the property for sale through the global commercial real estate and investment business CBRE, the firm that completed a marketing feasibility study surrounding the Balsams redevelopment project two years ago.
The Balsams resort closed in 2011. The assets were purchased by ski area developer Les Otten and Colebrook businessman Dan Hebert and a bold plan was drawn up to, if fully built out over several decades, create one of the very largest ski resorts east of the Mississippi River. Phase I of the planned multi-phase project was said to require some $175 million dollars in financing to expand the existing Wilderness ski area, refurbish and expand the existing hotel, and add a good number of residential units to the property.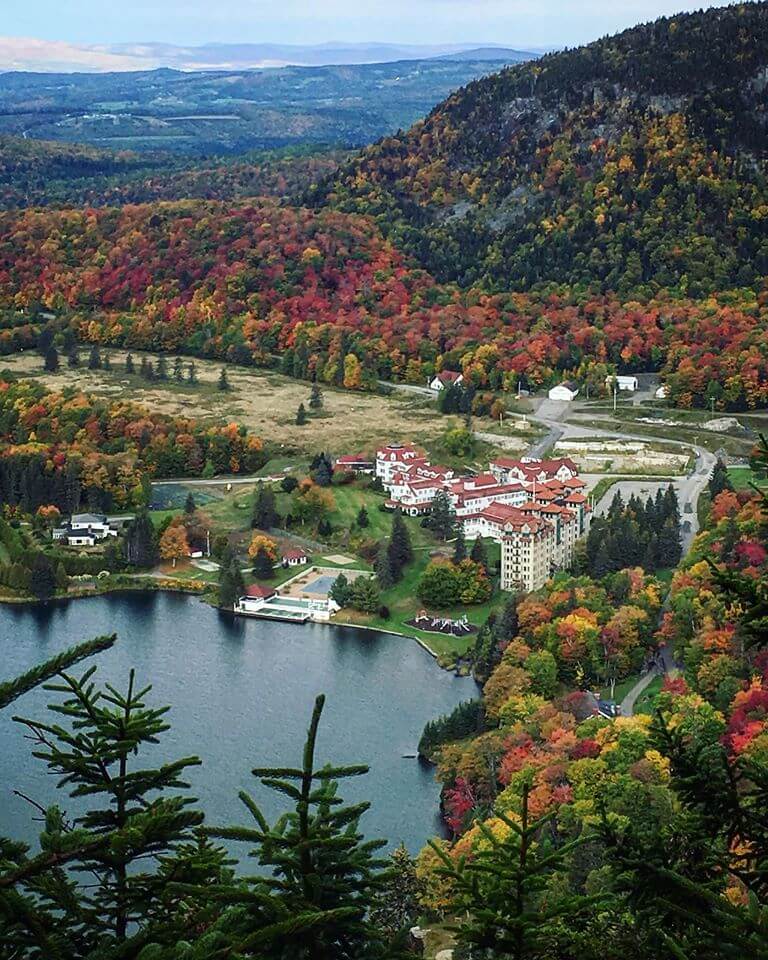 The Balsams resort
Various ideas have been floated in the last five years regarding how the State might help move the needle on the project. The town of Dixville was designated a federal Opportunity Zone by Governor Chris Sununu in an effort to assist the Balsams management team in expanding the potential pool of private investors. The governor also signed NH House Bill 540 that would allow Coos County to issue bonds in unincorporated places such as Dixville that were designated Redevelopment Districts.
According to a project spokesperson, attracting equity investors has always been a logical next step in the development process.
The Cohos Trail has traced since its inception the Balsams property from the southern boundary near the summit of Dixville Peak to the northern boundary a few miles south of of the southernmost extent of Coleman State Park. Many miles of pathway and Panorama Shelter call those acres home. Because of the dramatic terrain in the area, the Balsams lands are in integral part of what makes the Cohos Trail so special to those who hike the long pathway between southern Crawford Notch and the Canadian border.