By Kim Nilsen
Recently, Kris Pieper sent photographs from the winter-encased summit of Mt. Eisenhower. He took a selfie, too, of a smiling face encrusted in ice crystals. The new president of The Cohos Trail Association is currently embarked on a winter climbing frenzy of the 4,000 footers in a bid to raise dollars for the association.
Now that alone says something about Kris.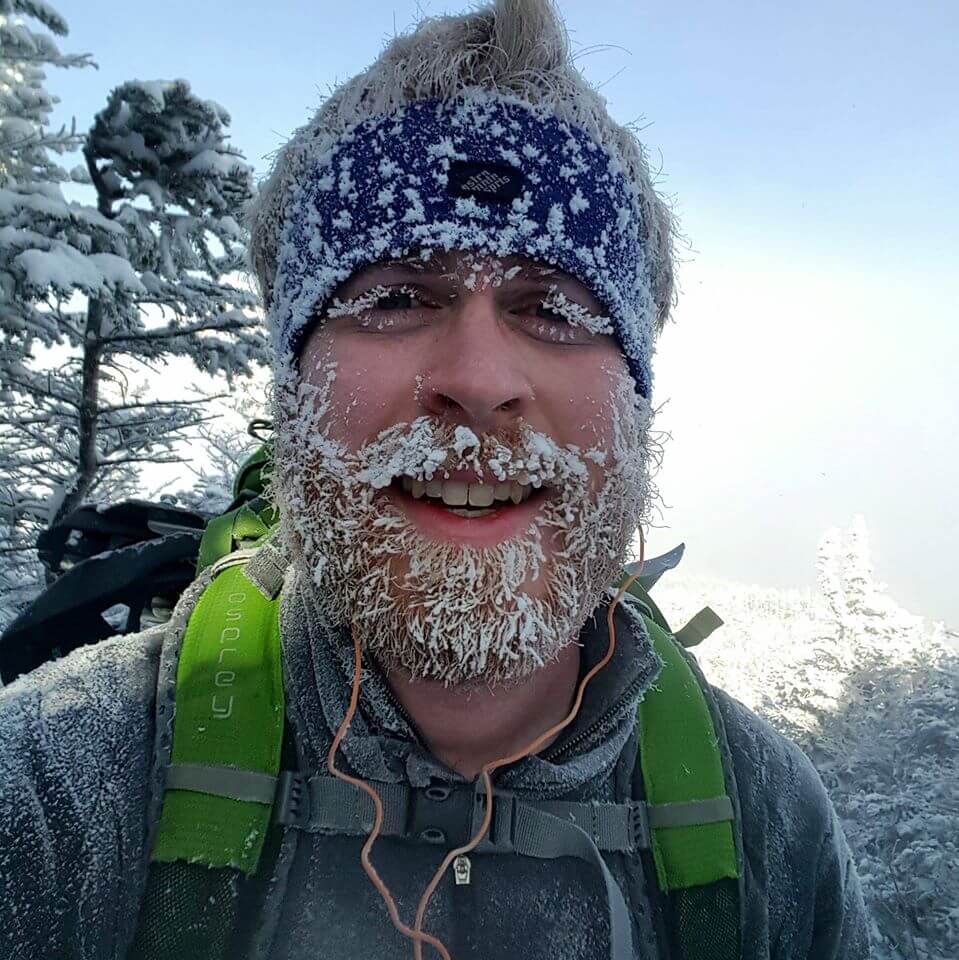 New TCTA President Kris Pieper on Mt. Liberty
A year ago, former president Ken Vallery indicated he would step down this past November. Over the course of the year, it became clear that the association had within its ranks someone who had the caliber to wear the mantle of president. Kris, a director on the board, had been a force in volunteer efforts over the past several years, had a firm grasp of our digital and website needs, possessed uncanny communications skills, always had a grin on his face, and was just plain fun to be around and work with.
In the early fall, founder Kim Nilsen reached out to Kris to see if he might consider taking on the all-volunteer office that Ken had managed so well. Kris said he would give the request some thought. Within two weeks, we had a positive answer. At the November meeting, the board made it official: Kris would be the fifth president of association.
Kris is a graduate in environmental studies from Tufts University in 2016. He is the marketing coordinator for The School for Field Studies in Beverly, Massachusetts, but works remotely from his residence in Littleton, NH, just south of the Coos County southwest boundary with Grafton County. He also volunteers with a climate change activist organization, 350NH, and he has a more than passing interest in sustainable permaculture living and self-sufficient lifestyles. He is an adopter of numerous trails, including the remote Kelsey Notch Trail north of Baldhead Mountain within the Cohos Trail system.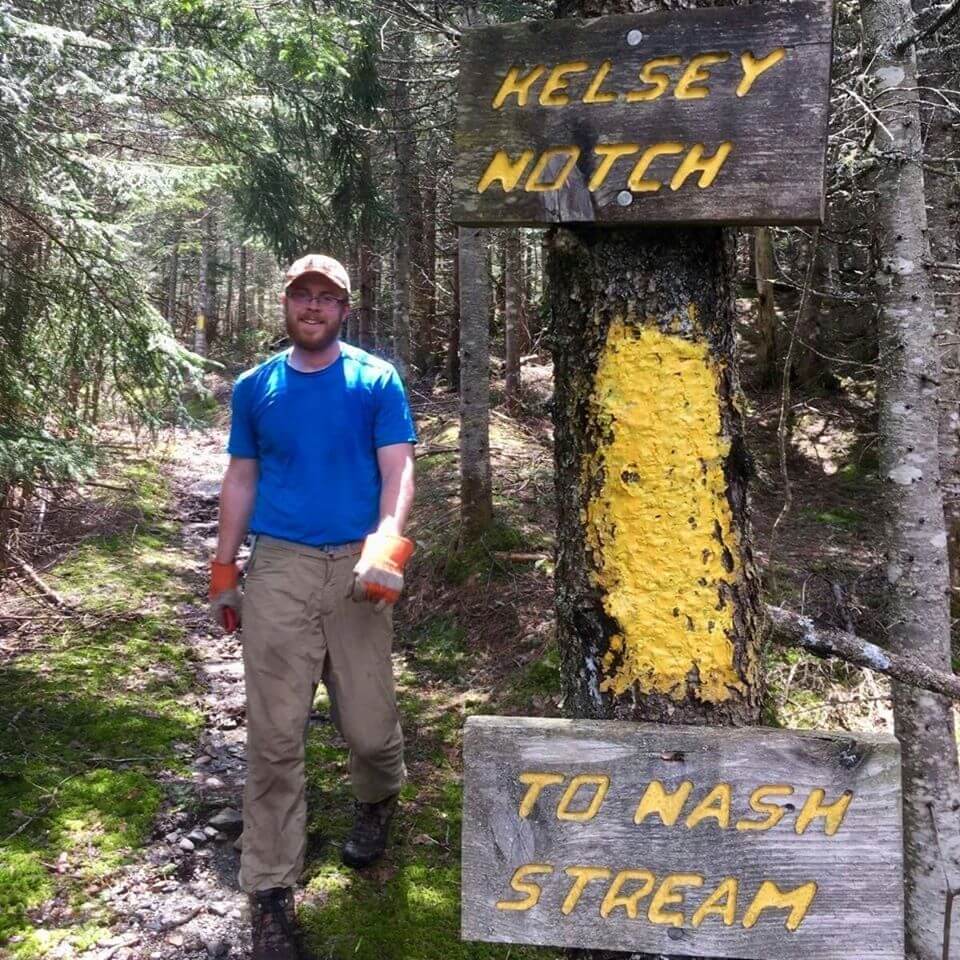 Kris working on the Kelsey Notch Trail
Kris and new board members Kevin Lacasse and James Fraumeni represent a new wave of young talent, something every organization must cultivate in order to survive and thrive. The association is fortunate that these young men burst upon the scene, have demonstrated a keen interest in the Cohos Trail, and want to be a part of its bright future.