By Kim Nilsen
Recently, Kris Pieper sent photographs from the winter-encased summit of Mt. Eisenhower. He took a selfie, too, of a smiling face encrusted in ice crystals. The new president of The Cohos Trail Association is currently embarked on a winter climbing frenzy of the 4,000 footers in a bid to raise dollars for the association.
Now that alone says something about Kris.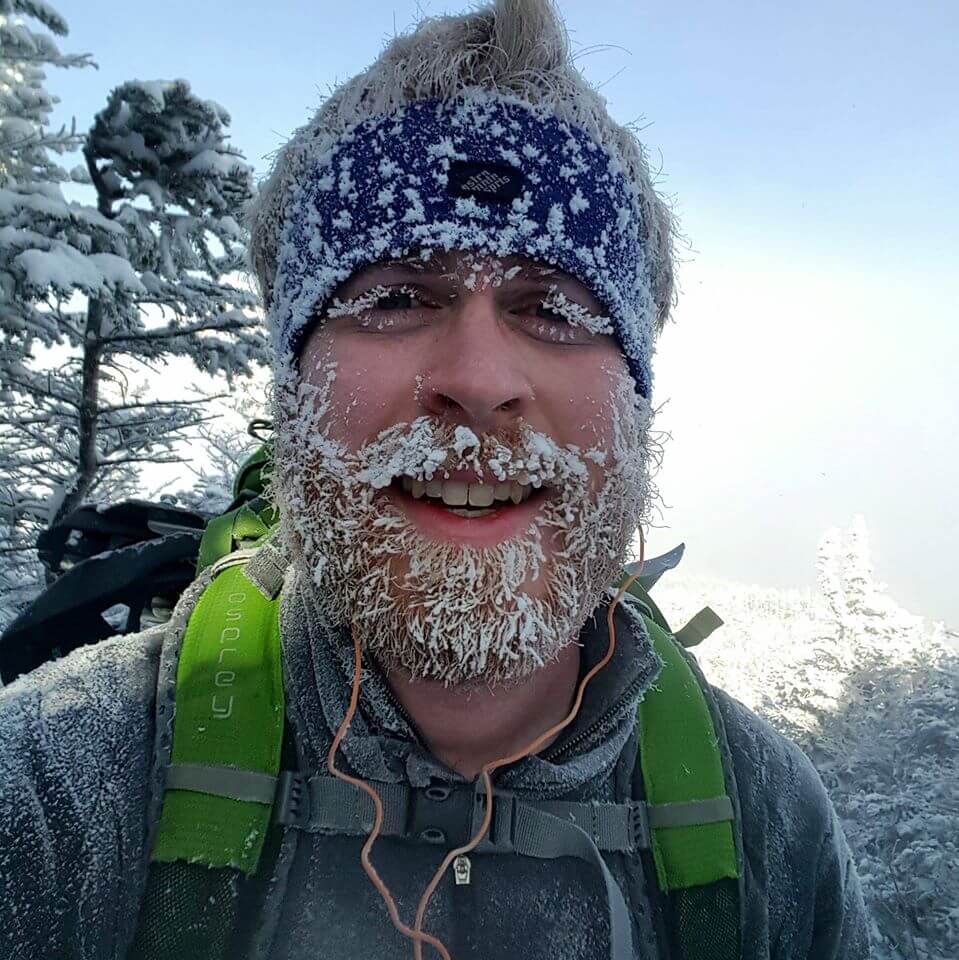 New TCTA President Kris Pieper on Mt. Liberty
A year ago, former president Ken Vallery indicated he would step down this past November. Over the course of the year, it became clear that the association had within its ranks someone who had the caliber to wear the mantle of president. Kris, a director on the board, had been a force in volunteer efforts over the past several years, had a firm grasp of our digital and website needs, possessed uncanny communications skills, always had a grin on his face, and was just plain fun to be around and work with.